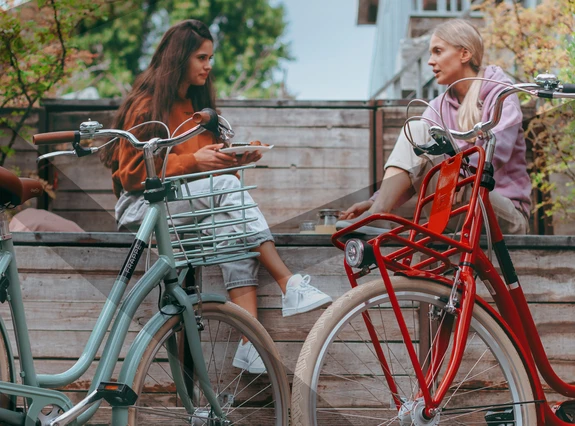 Why Choose a Frappé?
Frappé bikes transform your average ride into an everyday adventure of comfortable, urban discovery.
Elegant & Modern
Timeless design + modern convenience. Stylish bikes that match your lifestyle.
European Design
Rooted in Dutch cycling tradition, designed by experienced engineers and manufactured in the heart of Europe.
Comfortable & Safe
Finally relax and enjoy a bike where safety and comfort take the right of way
The 4th Generation of SportDrive
Put a Smile on Your Face with SportDrive
Make some room, a new generation has arrived. Our in-house designed SportDrive motor takes e-mobility to the next level. This universal system offers a noticeably smooth and quiet ride as well as customisable accessories. Experience the difference for yourself.

Find Frappé today at your store
Get a hands-on rider's experience and truly feel the Frappe difference.