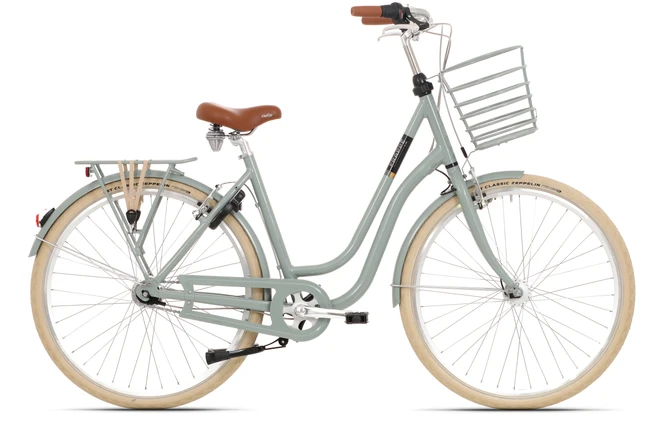 FCL 350
Riding the FCL 350 is just as much about self-expression as it is simply getting from point A to point B comfortably. Ride a bike that's as graceful as you are, and do so while maintaining safety and practicality. This bike was designed as a modern remake of the classic step-through frame for better entry and seating posture, a steering lock, and a comfy Selle Royal Gipsy saddle for rides that stretch on longer than you planned. That's what the FCL 350 is for: to whisk you off to places yet undiscovered in your city.
Designed especially for women
Ride a bike that's the full reflection of you with the City Comfort line.
Never again sacrifice self-expression for functionality. Ride a bike that's just as much a part of your identity as the very way in which you carry yourself to the office, or to a picnic in the park. The ladylike City Comfort is our most popular women's line for a reason.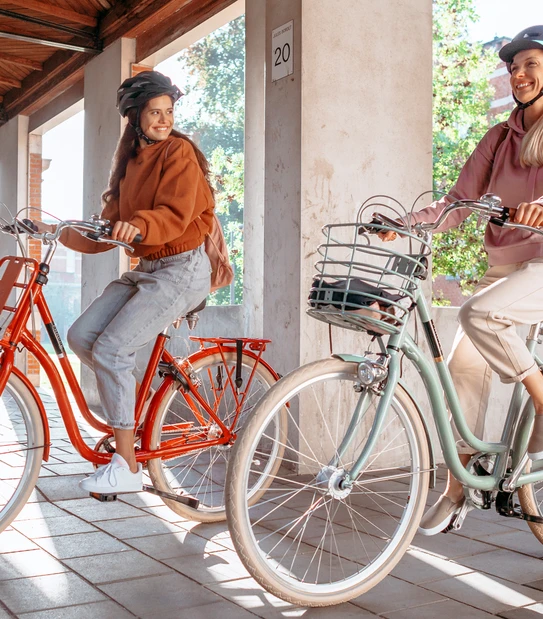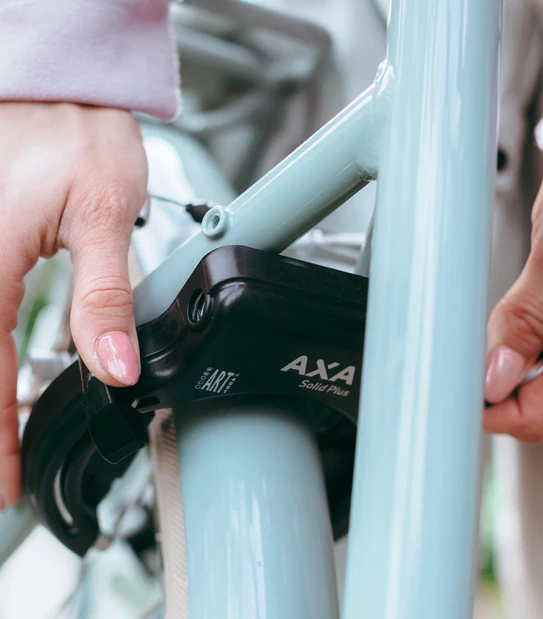 As comfortable as they are elegant
Created with a feminine touch. This elegant line features various colour options.
Bright, pastel colour options, a smooth step-through frame and overall ergonomics for a healthy, upright sitting position. A feminine look that finally matches your metropolitan lifestyle. This redesigned line of the time-proven cycling formula is as comfortable as they are elegant.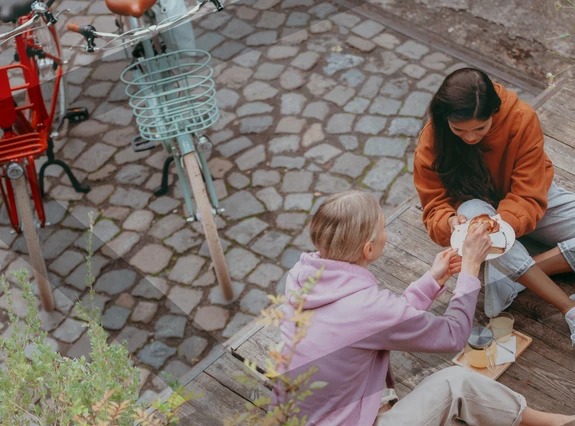 Our most popular women's line
Your bike is as much a part of your identity as your lifestyle in the city.
Manufacturers reserve the right to vary specifiations, including colors, with or without notice at such times in such manner as deemed appropriate. Major as well as minor changes may be involved. Every effort, however, is made to ensure the accuracy of the particulars contained in this presentation. Consult your Dealer for details regarding the specifications of any featured product. This presentation shall not constitute - under any circumstances whatsoever - an offer by the Company to any individual. All sales are made by the Distributor or Dealer subject to and with the benefit of the standard Conditions of Sale and Warranty provided by the Distributor or Dealer, copies of which may be obtained upon request. While efforts are made to ensure specification accuracy this website cannot always immediately reflect either change in specification or in some isolated cases the provision of a particular feature. Customers are always advised to discuss specific details with the supplying Dealer, especially if a selection is dependent upon one of the features advertised.

Find Frappé today at your store
Get a hands-on rider's experience and truly feel the Frappe difference.