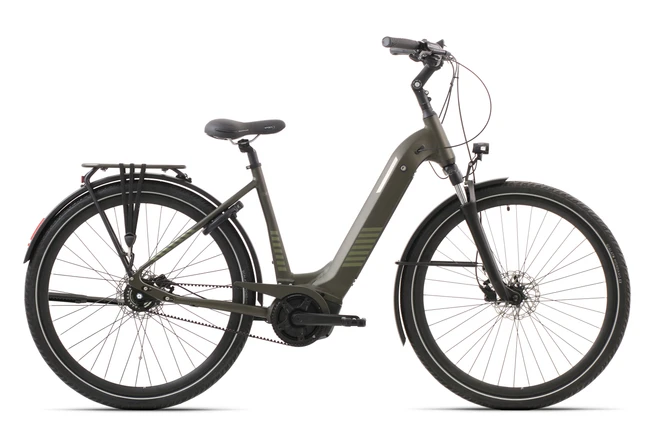 FBC 800i
The FBC 800i stands at the upper level of our E-City Comfort line. This first-rate e-bike features both an easy step-through frame and an expertly integrated battery. FBC 800i comes with a Bosch Active Line Plus motor for reliable power. And don't forget the rear Pling! light for increased visibility and better speed control with hydraulic disc brakes. The FBC 800i is the perfect example of progress in urban cycling.
Ever-relaxed ride
Step into the future of cycling with Frappé FBC 800i.
E-City Comfort Frappés are designed to give you an extra boost when you feel you need it most. Experience an ever-relaxed ride with the comfort of a motor-assisted drive (with one of three engine options).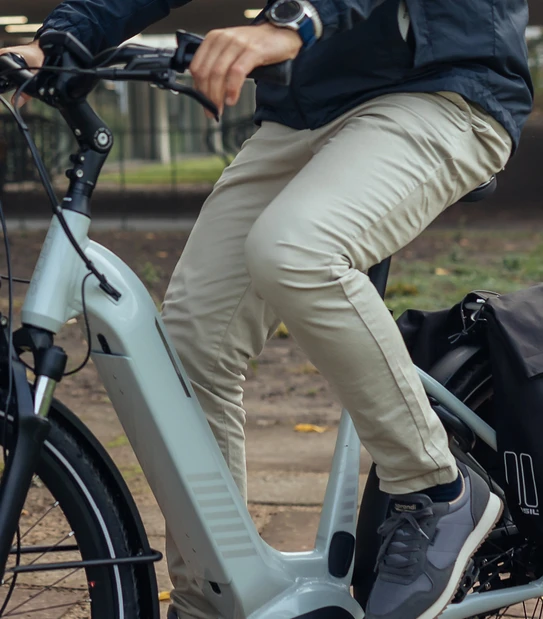 Ride with Confidence
This line offers an ultimate rider's experience.
The upright seating position becomes a look-out for any new, undiscovered locations in the city as well as unexpected traffic. E-City Comfort models are 'easy-entry', which means getting on and off the bike has never been easier and they are naturally unisex.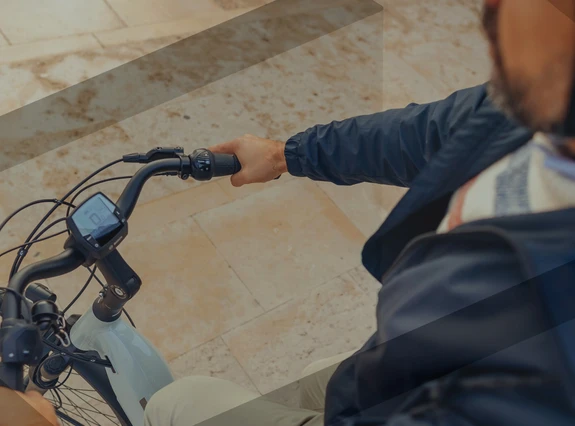 comfort & practicality
You value riding your city every day in style as much as comfort and practicality. You are mature enough to appreciate easy ride with style.
Manufacturers reserve the right to vary specifiations, including colors, with or without notice at such times in such manner as deemed appropriate. Major as well as minor changes may be involved. Every effort, however, is made to ensure the accuracy of the particulars contained in this presentation. Consult your Dealer for details regarding the specifications of any featured product. This presentation shall not constitute - under any circumstances whatsoever - an offer by the Company to any individual. All sales are made by the Distributor or Dealer subject to and with the benefit of the standard Conditions of Sale and Warranty provided by the Distributor or Dealer, copies of which may be obtained upon request. While efforts are made to ensure specification accuracy this website cannot always immediately reflect either change in specification or in some isolated cases the provision of a particular feature. Customers are always advised to discuss specific details with the supplying Dealer, especially if a selection is dependent upon one of the features advertised.

Find Frappé today at your store
Get a hands-on rider's experience and truly feel the Frappe difference.